Newspapers / Magazines
1981

Parents win struggle to give son normal life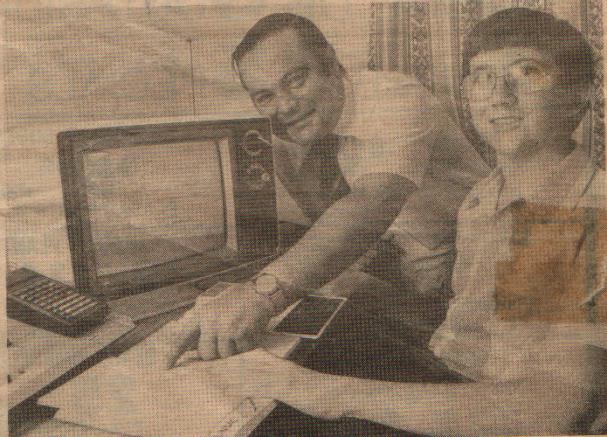 Office Training Manager, Mr John Haines, instructs Graeme how to use the video display unit.
Graeme, a profoundly deaf teenager, is attending a computer training course through the National
Association for Training the Disabled in Office Work
For 17 years, Pat and Barry Stevenson, of Kingsgrove, have waged on unrelenting struggle to make a normal life for their profoundly deaf son, Graeme.
The shy, but independent teenager was encouraged to join the scouting movements, play sport and does a paper run.
He attended normal classes in science and maths at Kogarah High School.
But always at the backs of the Stevenson's minds, was worry of the future - when Graeme would be too old to stay at school.
A few years ago, people like Graeme, who have handicaps, however slight, would have been condemned to dead-end jobs.

But not anymore.

Graeme has begun a computer training course with NADOW (National Association for training the Disabled in Office Work).
Some of Australia's biggest companies have agreed to provide on-the-job training for NADOW students - firms like AMP Society, BHP, Bank of NSW and Woolworths.
But without a fighting mother and father, Graeme might not have a had such a bright future.
Graeme was born with suspected nerve damage which left him almost totally deaf.

Just a list

This was diagnosed when he was aged 10 months and the Stevensons were advised to continue speaking normal to Graeme, just as they did with their older hearing son, Bryan.
When he was three, his parents send him to the Farrar School for the Deaf at Croydon Park - a school they chose because of the emphasis placed on lip reading and on learning to speak correctly.
"The Department of Education gives you no help at all in placing your child in a school," Mrs Stevenson said.
"Just a list of schools that have facilities for the deaf"
"Finding the right school was a depressing round if inspections and interviews," she said.
And the process had to be repeated in 1978 when the Department of Education closed down secondary classes at Farrar.
Graeme himself picked Kogarah High School, which has four classes for deaf students, and he was integrated eventually into two hearing classes.
"Graeme realised that he is different from the other boys," Mrs Stevenson said.
"But that could be as much because of his small size as because of his hearing disability."
"He always pushed into activities, but it was hard finding adults who would take on the responsibility of a disabled child.

Fading Fast

"I really has to shop around for a cub pack that would take him and Graeme dropped out of tennis because his coach felt there was no point in his continuing.
"He said he wouldn't to able to play competition tennis because he would be unable to hear the umpire."
Attitudes like that are fading fast and Mrs Stevenson is happy to see them go.
"The Year of Disabled Persons will make the public more aware of people with disabilities," she said.
"I only hope it makes employers more aware of the capabilities of the disabled - and that they wont forget that they learned when 1982 comes around.

Wednesday, February 18th, 1981 - St George & Sutherland Shire Leader Newspaper
****************************
2001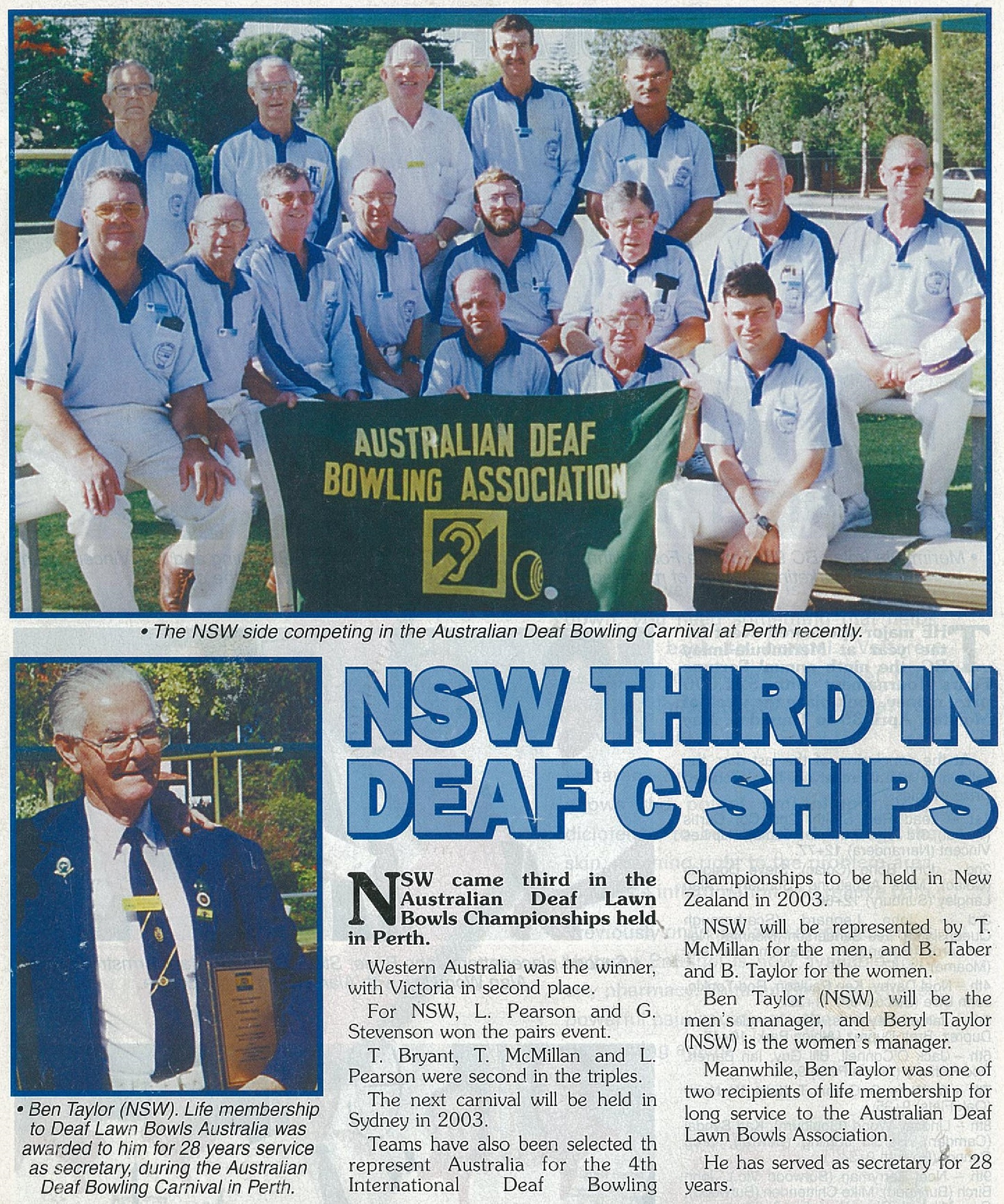 ****************************
2012

"The Indicator" CINSW Newsletter July 2012.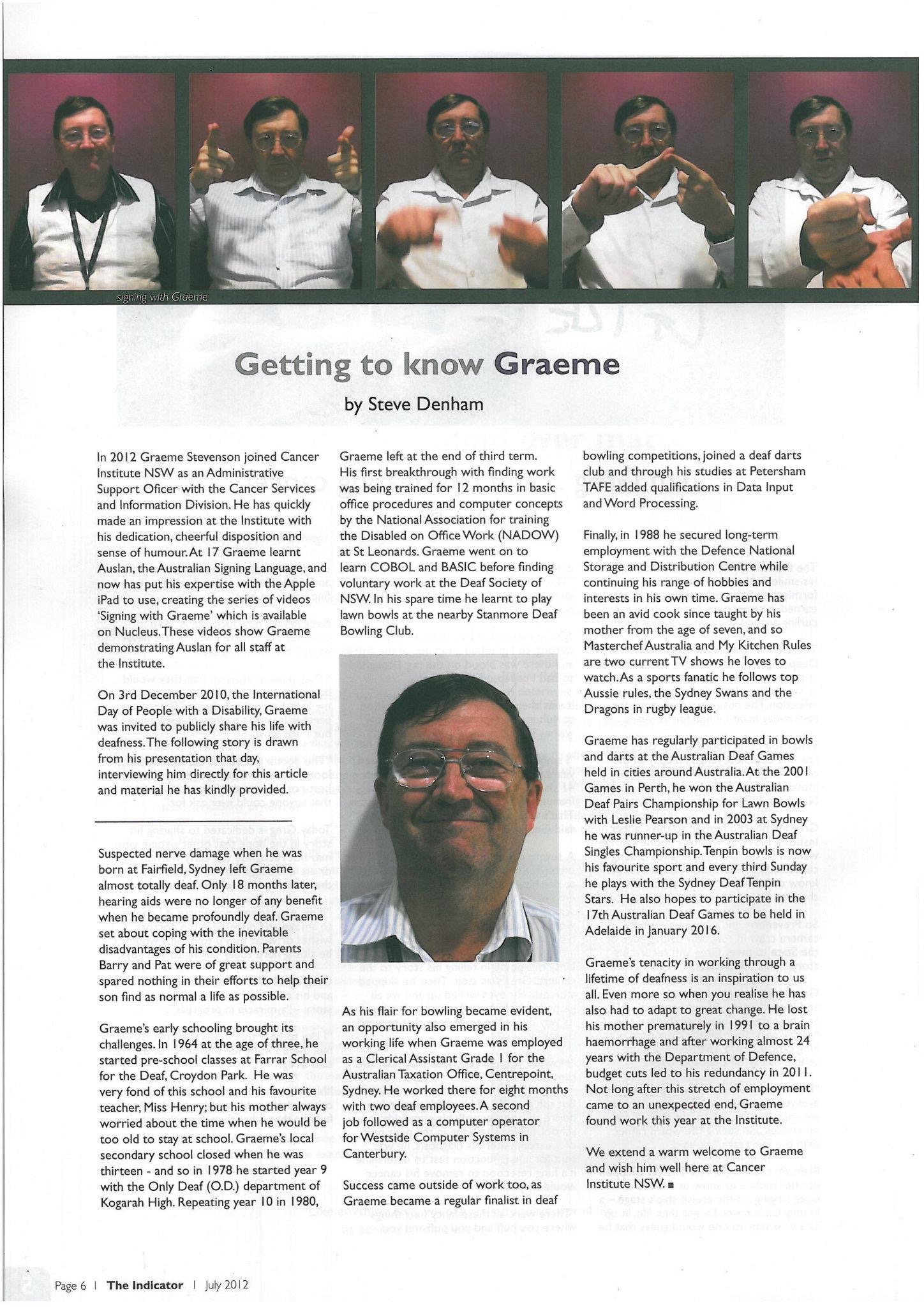 X
Update on Tuesday 1st November 2022 - 10:48 am

Edit by:
- Neocities website
- KompoZer website (plus free software)
- BlueGriffon website (plus free software)
- Notepad++ website (plus free software)